Welcome to SKCET
Sri Krishna College of Engineering and Technology is the most sought after Institution among the premier technical Institutions in South India. Since its establishment in the year 1998, the Institution has marched towards the pinnacle of glory through its remarkable achievements in the field of Engineering Education. It is an Autonomous Institution, Affiliated to Anna University with 7 programmes being accredited by NBA and it offers 11 UG programmes, 4 PG programmes, 1 integrated programme and 8 research programmes. The Institution offers an exciting academic environment with well qualified dedicated faculty members to inspire and nurture the student fraternity. With industry drafted Choice Based Credit System (CBCS) curriculum and syllabi, the Institution takes every effort to bring its students to the forefront of the society as skillful and responsible engineers.
To produce Globally competitive Engineers with Social Responsibilities and High Ethical Values.


– Smt. S Malarvizhi

Chairperson
To focus on educational stewardship and create innovative connections in engineering and technology with unparalleled student learning experiences of Global significance.

– Dr. J. Janet

Principal
GLIMPSES OF G20 YOUNG AMBASSADOR SUMMIT 2023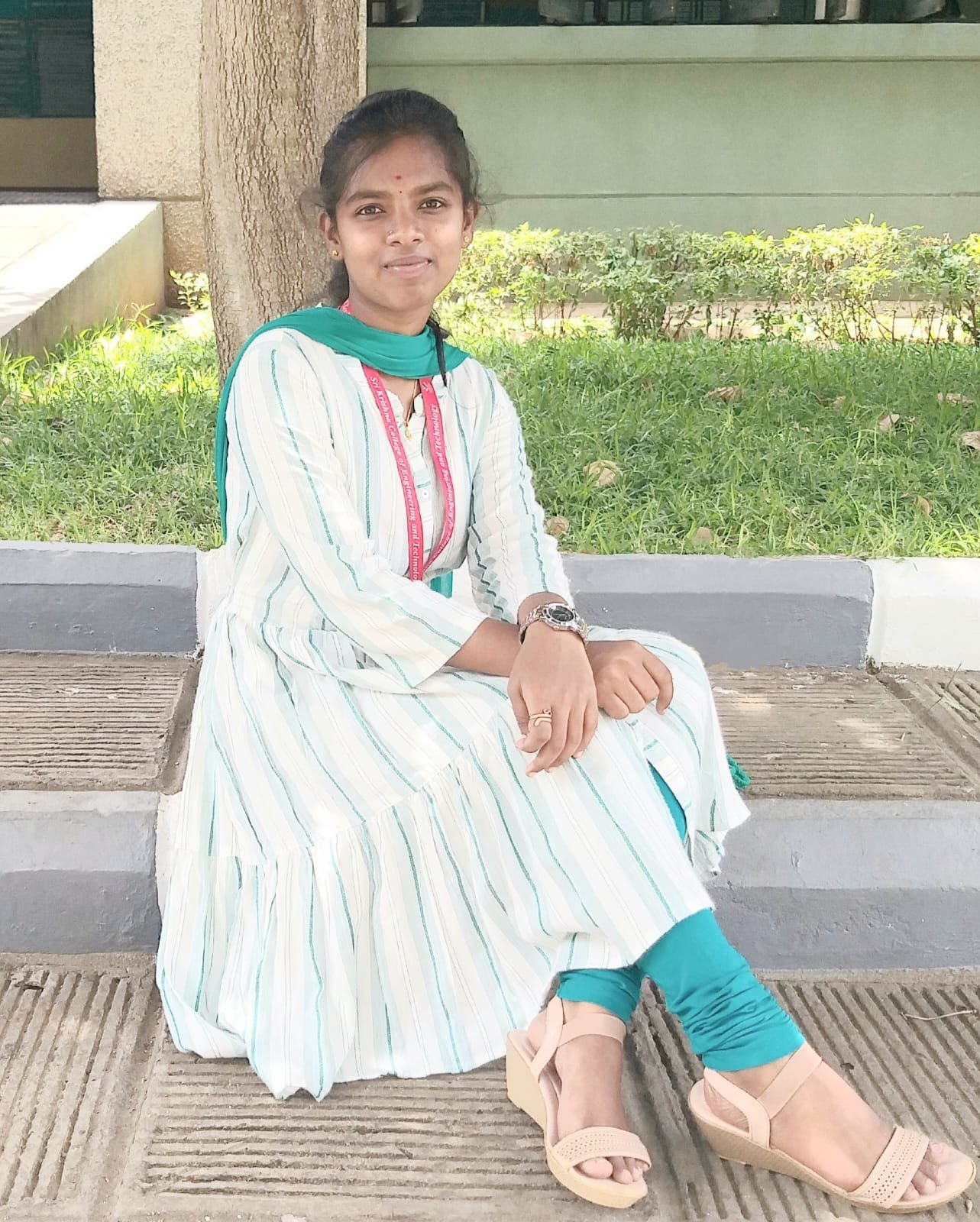 At SKCET, I have witnessed my skills and competence reach their pinnacle ably supported by highly experienced and compassionate faculty members. The learner centric environment crafted here, not only trained us in the academia but also motivated us in becoming a well-rounded individual and a responsible citizen. An exposure to a host of International tech and innovation forums inspired us to expand our horizon of knowledge. I express my deepest gratitude to the faculty members and friends for creating all the beautiful memories.

SHAMETHA K G, CSE (2023 BATCH),
JP MORGAN CHASE & CO.
I am Brundhavani. I am an alumnus of B.E Mechatronics Engineering (2018-2022 Batch). It was a great experience being a student of SKCET. It has always been a great place to learn, explore and uplift ourselves. The college has provided us with a platform to build our careers by enhancing our skills and by enriching our knowledge. The various events I participated in my department, made me a confident and vibrant person. I got all the support and guidance from my department faculty members and placement officers. The Placement Cell has provided us with extensive placement training using numerous learning platforms. I would like to especially thank the placement cell for guiding me and providing me with a good platform for my career, and helping me secure my Placement in Accenture solutions and some other companies as well. Thanks to our SKCET management for their support and guidance.

BRUNDHAVANI G, MCT (2022 BATCH),
Accenture
Being a part of SKCET has opened a lot of opportunities for me. Life at SKCET has been an amazing journey and I express my heartfelt gratitude for providing us the state of art facilities which enabled me to nurture my skills and learn new ones. I am particularly grateful for the placement training that was provided to us. This training has helped me towards a great career ahead, and I am confident that I have the skills and knowledge to excel in my chosen field. I know that I am not just taking away knowledge from SKCET, but also some life lessons that will always be with me. I would like to take a moment to express my deepest gratitude to my department faculties who helped me hone my skills, challenged me to think critically, to pursue my passions, and to constantly strive for excellence and encouraged me in every step of my journey.

OVIYAA M, CIVIL (2023 BATCH),
SCHLUMBERGER
SKCET has facilitated me in exploring my interests and succeeding in my studies, and it was a community that made me feel genuinely welcome. My four years at SKCET were great and a memory to cherish for a lifetime. My Department offered a lot of flexibility so that I was able to balance my passion for performing security research while also keeping up with my studies. I've crossed paths with students from various backgrounds and it has provided me with a unique perspective that positively impacted my educational journey. I am especially grateful for having supportive, informational, and understanding Advisors and Department Head throughout my time at SKCET who guided me through my highs and lows and helped me achieve my goals. I am a seasoned Information Security Engineer with 7+ years of research expertise with a bachelor's degree in Information Technology, SKCET. I'm also an Offensive Security Certified Professional (OSCP) and a Certified Ethical Hacker (Master). Currently, I'm pursuing my Master's in Information Security at Carnegie Mellon University.

Adithyan A,
2017-21 Batch Department of IT
The learning that I pursued in SKCET has molded me into a great mentor and a leader who can inspire anyone towards Entrepreneurship. SchoolBasix is an online marketplace for School Supplies. We cater to all of the needs of the K-12 segment. We aspire to build India's largest Online Marketplace for School Uniforms, School Shoes, Stationery, Books, Sporting Goods, Accessories, Services and anything to do with the needs of children and parents. SchoolBasix looks to build and create a first of its kind national distribution channel for school supplies (B2B and B2C) and K-12 services.

Mr. Anmol Vij,
2005-09 Batch Department of IT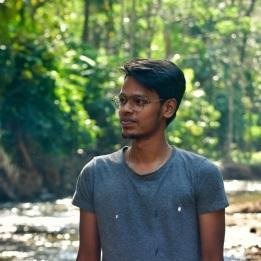 SKCET was the key stepping stone to building my confidence, learning CS fundamentals, starting my own projects and ultimately passing the infamous Google coding interview and getting hired ahead of thousands with way more experience. SKCET provides a great exposure to students by organizing different activities which are very much helpful for every student for deciding their future field. The placement training given by SKCET Placement team is well-planned and the best part is that they ensure that every single student is given the right career. Their care and concern for our future is immeasurable. My sincere appreciation and gratitude towards the SKCET Training and Placement Department and all faculty members of SKCET for their efforts in imparting quality technical and aptitude training.

Mr. J.Arun,
2016-20 Batch Department of CSE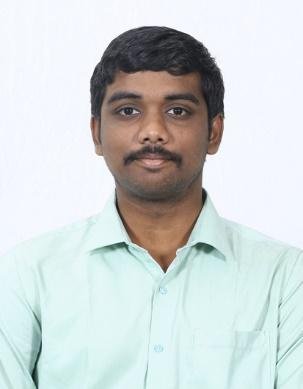 It was a wonderful experience at SKCET. The College always encourages participation in events such as Hackathons, Workshops and Competitions. All the Faculties are enthusiastic and are ready to help. The curriculum matched the demands of the industry. It has given me great exposure to various technical domains and skills. Thank You SKCET !!

Mr. KIRUTHIK PRAKASH J,
2018-22 Batch Department of ECE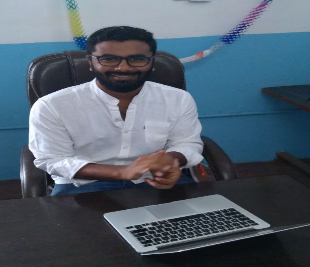 I did my bachelors of engineering in the stream of Computer Science and Engineering at SKCET from the year 2005 to 2009. SKCET has been a great contributor to the development of my personality. I have established my leadership, time management and team skills. I started my career with HCL technologies as a software engineer and after working in HCL for about 2 years, I took a sabbatical from my profession. In the year 2013,I started a new software venture in the name of "Innovare consultancy services (ICS)" which is my brain child in the year 2013 with the strength of about 4 people. At present we have an employee count of about 50 and we have grown to such an extent that we have expanded our operations to two centres. I would suggest everyone to be optimistic and follow their dream to achieve great heights in their career.

Mr. Saravanakumar
2005-09 Batch Department of CSE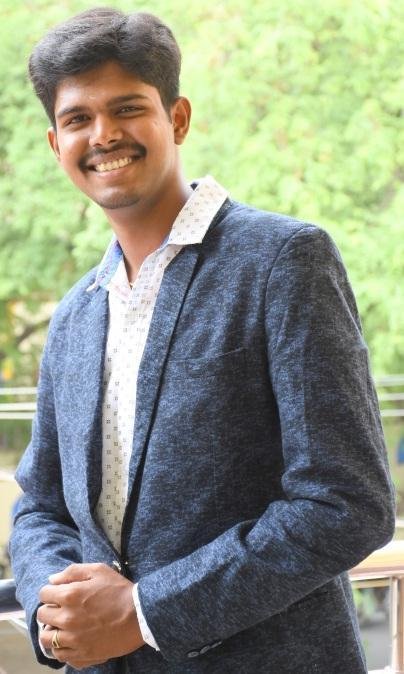 My journey with SKCET is definitely the most memorable time in my life. The memories which have created in SKCET will be cherished forever. In a very short span of time, I was able to learn a lot, which helped me excel academically as well as personally. SKCET aims at overall development of an individual and also provides multiple opportunities and exposure to develop new skills. Students are able to showcase their talent not just through technical but also through extra-curricular activities. The department faculties and the entrepreneur development cell of college puts a seed for me to start my business; the practical exposure I gained during my college days has shown a path to start my own business as Electrical A grade contractor. It is not only related to education I was able to learn the life tips which is beyond education. It has-been 4 years and I got so many memories to cherish. Every faculty has motivated me in forming the beautiful carrier. Thanks to SKCET Management, Principal and the entire SKCET family for the wonderful opportunity.

Mr.M.Shibi chakaravarthy
2014-17 Batch Department of EEE
SKCET provided me with all the fundamental engineering knowledge that's required for students who are interested in doing their masters. My Faculties always encouraged me to do projects in and out of the campus which really helped me to apply all the theoretical learning practically.

Mr. Swedesh G
2017-21 Batch Department of MCT